Reference's Episode speaker is among its two siblings Veena and Grand Veena, it retains their sound quality but has more efficiency, easy amplifier load and power requiring only few watts.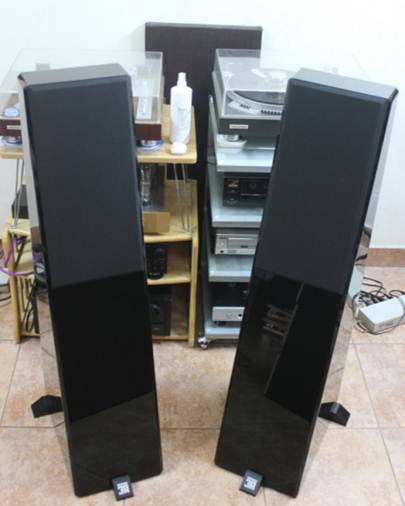 Each speaker also has 3 nails at the position shaping like tiger's foot.
The Canadian company Reference creates the speakers based on the minimalist theme, "simple is the best" of famous Daniel Dehay with a basic design "tilted surface – no crossover" the rear output can reproduce music lively and artistically. Episode of Reference 3A uses directly coupled (no crossover) hyper exponential 8″ (20 cm.) woven carbon-fiber main driver to originally convey music fastest, by eliminating intermediary effect of cross-over's components. The speaker's tilted front surface at high angle is a mark of Reference 3A. The front wall – owning a thickness varying from 39mm to 25mm to reduce resonance – leans at an essential alignment to help the speakers accurately locate and create an identical sound way. Beside high quality part, advanced technology is applied to optimize the speaker's output like Bybee Quantum Purifiers filter, Mundorf silver capacitors, AVM fluid that cools wires. Especially, Murata gold-plated ceramic membrane is equipped with "harmonic enhancer" to give high and extremely high voices, proving super treble's important role. Super tweeter brings a little mystery in around 19 kHz and its ranges to over 80 kHz (plus 2 more octaves compared to 20 kHz ranged pair of speakers), beyond human's hearing limit. This super tweeter may cause addition because it narrows down the distance between live music and reproduced one. Once Murata super tweeter is disconnected, the result seems like turning the light off, everything becomes darkened. Episode is also noticed in every little detail such as: the drivers are firmly mounted on the cabinet just like being mouth to body backbone; the thick steel stands are able to handle vibration, standing on 3 big bronze nails which are separately designed. Even external wires and cable linking drivers are all made of crystal oxygen-free copper to maintain the homogeneous and intact signals. Thus, you shouldn't underestimate replacing a short 5-6cm LC-OFC wire connecting drivers in Reference 3A speakers. In Reference 3A, many things seem simple but turn out to be superb.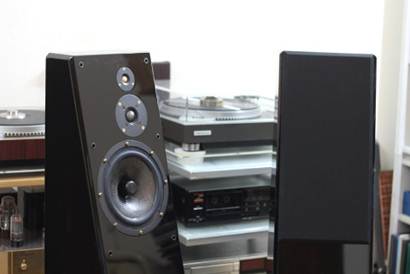 This is a pair of full-range speakers with 3 ranges: super treble, treble and mid/bass.
In an experience, Episode was evidently to play with. Despite either 10 watt Separo Single-ended SE001 integrated light amplifier on one side or Rogue Audio Cronus Magnum 90 Wpc on another side, the sounds all got awake, powerful and extensive; clear and classy, elegant and experienced with Separo, vibrant with Magnum… When Episode was played with Separo SE3001 tube amplifier, acoustic guitar sounded sweet and coherent, cello was distinguished, violin appeared harsh. The speaker produced instrumental performance lively with no fault. When vocal showed up, there was a feeling that the singe had been clearly performing on the front. Once Episode was joined with the pricey integrated solid-state amplifier KWI 200 (200W/8Ohm) of Modwright and PrimaLuna Prologue Classics CD player, the total solution was counted for the tube because PrimaLuna Classic uses tube circuit producing its own instinctive sound while KWI amplifier didn't affect much. This system had reached the top. In experience of Episode with PrimaLuna Prologue Classics CD player plus LS100 preamplifier and expensive KWA 100 of Modwright, the outcome was far better. The legendary short-life English cellist Jacqueline Du Pre's performance in cello sonatas of Brahms, along with the pianist Daniel Barenboim, was very recognizable. It appeared the same as these celebs' voice, which are not only romantically powerful but also skillful, sincere plus peaceful… Du Pre's cello sound spread naturally as if Du Dre and her husband were presenting. The harsh cut sound of her bow vibrated as an infrequent note, which had its own position but didn't depend on that post. Beethoven's Symphony No.9 by the conductor Sir Georg Solti of Chicago orchestra wasn't "stuck" like in lower solutions. The bass is clear at a certain level but not chaotic. Other part was okay, vocal was better. It was like listening in a great theatre. Trying Episode speaker with Rogue Audio M-180 Tube Monoblock Amplifiers, the system uses high class Calypso pre amplifier of Aesthetix; Denon DCD 3300 CD player; BeoCord 9000 Cassette Deck; Pioneer XL-1550 turntable (phono pre Music Hall pa1.1) and various wires of Analysis. This setting was nearly perfect (and maybe more with an upgrade of power supplier).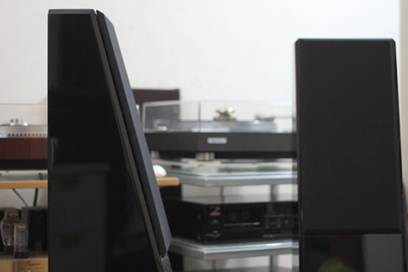 Nice speakers, quality sound plus romance and power
Collaboration in Bach's chorale (cassette produced by Archive Produktion in Germany in 1975) and Opera Cavallera Rusticana của Mascagni (Cassette produced by Deutsche Grammophon in 1966 in Germany) all used the big system and sounded excellent. LP Dvorak: Symphony No9 In E Minor, Op95 "From The New World" produced by Nippon Columbia in Japan in1975 (Supraphon Copyrighted) was represented brilliantly and finely. For instrumental soloist, a piano student in Ho Chi Minh Music Academy was invited to listen the system's performing the CD Box: The Glenn Gould Edition – Bach – Toccatas BWV 910 – 916. He appointed:" I feel so confused. He (Goud) is playing here".  Glenn Gould (1932 – 1982) is a piano master, along with Bach, Mozart, Beethoven… and also master in recording. The Glenn Gould Edition is the most wanted of audiophiles around the world. Classic guitar in Katona Twins CD (Albeniz duel) was fleshy and smooth though many rasgueado chords were supposed to be sharp. Albeniz, Mallorca (Serenada espanola)… are the name that stole many guitar dedicated hearts. Finally, LP Music Music – Helen Reddy produced by Capitol Records Inc. in the U.S.A. in 1976 freshly comforted us with electronic guitar, woodwinds, bass guitar and soft vocal. Young as she was, Helen performed naturally and skillfully. The most impressive was CD Men at 40 – High Definition Audio Master Compatible Digital, which included a list of Chinese songs sung by Chinese singers. However, the first song was a familiar French one. A mixture of Eastern Asia vocal with soft Western music turned out to be interesting and exciting. Episode of Reference 3A can make audience forget about time.